Common mistakes when Wedding Planning
Top tips for Wedding Planning
Wedding planning can be a very difficult and overwhelming task. There is so much to think about and organise, it can get very stressful very quickly, whether you're just beginning to plan or are finalising details.
Here are four common mistakes people make when wedding planning, and tips on how to avoid them:
Mistake One: Not setting a budget
Unfortunately, creating and sticking to a budget can be one of the worst parts about wedding planning. It's important to sit down and discuss a wedding budget with your partner before you do any planning or decision making. If you begin planning first, you risk falling in love with a venue, dress, cake, etc and overspending on that particular thing.
It's important to take into consideration the 'big-ticket' items, like the venue and dress, that you know are going to cost more, when creating your budget. On the other hand, it's key to consider the smaller details you might forget about, and set aside money in your budget for insurance, transport costs and unexpected or emergency fees.
Create a checklist, and break down exactly how much money you're willing to spend on every aspect of your wedding. This will help you stick to your budget when you begin looking for and speaking to suppliers and vendors or when you shop for clothing and accessories.
Mistake Two: Starting to Plan Too Late
One of the best wedding tips out there is that it's never too early to start wedding planning. Don't think that you have to wait a certain amount of time before starting to research and plan things for your wedding; planning and booking too late can reduce the number of options you have.
The earlier you start to plan, the easier and less stressful it's going to be. In fact, it's recommended that you book things earlier rather than later, for example, it's recommended that you begin shopping for a wedding dress 12 months before the wedding and book a venue 12-18 months in advance so you can get your preferred date.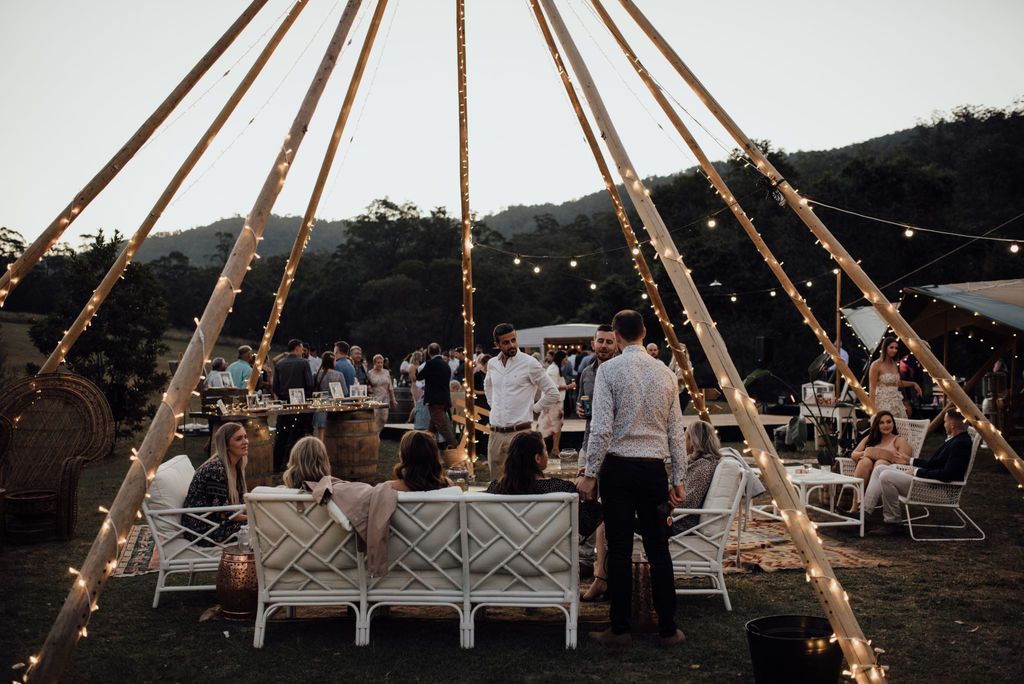 Mistake Three: Not Researching Suppliers AND Vendors
Taking the time to research vendors and suppliers you're interested in will definitely be worthwhile in the long run. Spend time looking at wedding blogs, online directories, forums and social media to find vendors and suppliers and get an idea of their work. After you find a company you think you might want to work with, be sure to check out any reviews or testimonials they have on their website or even do a quick google search of their name to see what other people are saying. It's also a great idea to ask for supplier or vendor recommendations from family, friends or anyone you know that's recently gotten married. Remember to still do your own research though!
Head to our Instagram page to see suppliers and vendors we've worked with.
Mistake Four: Trying to Please Everyone
Worrying about other people's opinions when it comes to your wedding is incredibly common, and unfortunately unavoidable. Other people will always give you their opinions about what dress you should wear, where you should have your reception and even what food you should serve. It can be easy to get overwhelmed by these 'helpful' suggestions and make compromises on the things that you really want. The most important thing to remember is that your wedding day is about you and your partner, and you need to make decisions based on what you like and want. Sit down and plan out the things you really want at your wedding and stick to it.
For more information about Gold Coast Farmhouse, be sure to check out our About Us and Check Dates + Contact Us pages or email us at bookings@goldcoastfarmhouse.com.au