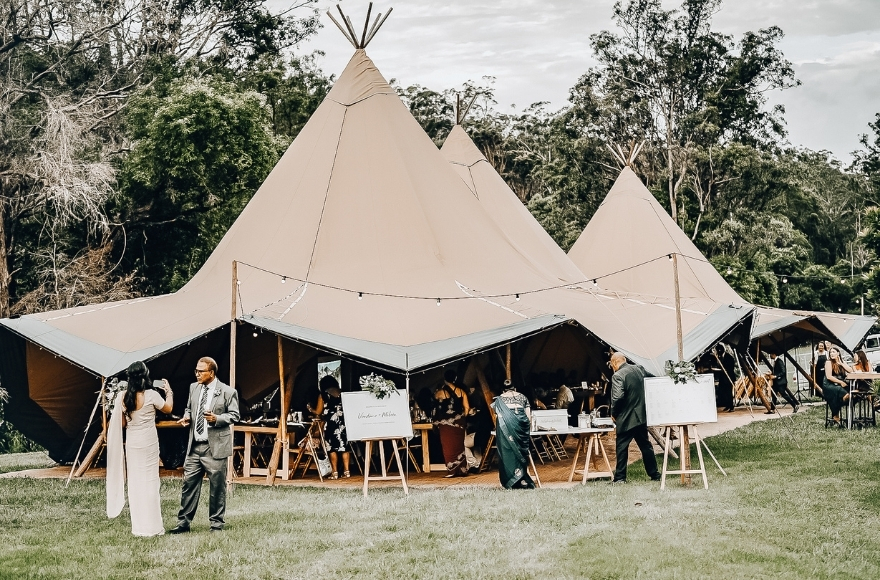 4 Popular Wedding Themes
Wedding Themes our Farm House Couples Have Used
Choosing a wedding theme can be a little overwhelming because it can influence a lot of other aspects of your wedding. A wedding theme is a great way for you and your partner to showcase your personalities, the things you love and your styles.
If you're in the process of planning your wedding and are looking for a theme, we've put together a list of some of the wedding themes Gold Coast Farm House have embraced!
Here are 4 wedding themes that Gold Coast Farm House couples used for inspiration:
Rustic
A rustic themed wedding is a great option for our gorgeous farmhouse location, especially if you're wanting a laid-back, relaxed or homey vibe. The beautiful theme is characterised by mood lighting, natural textures like wood, mason jars, neutral florals and greens and semi-naked wedding cakes.
Modern
'Less is more' is definitely the approach when it comes to a modern wedding theme. There are a number of aspects of modern weddings you can incorporate, you could lean towards the idea of minimalism and include geometric shapes, sleek designs and crisp white furniture.
The other aspect of a modern themed wedding are non-traditional elements, like a coloured wedding dress, quirky cakes, bold colour themes and neon signs.
Bohemian
Bohemian weddings continue to grow in popularity, and is easily one of the most common wedding themes today. The theme often features pastel colours, an abundance of flowers, cosy tipis or marquees and twinkly lights. Try to incorporate brightly coloured florals and greenery, candles, flower crowns, celestial decorations and DIY elements for a stunning bohemian wedding.
Edgy Elegance
If you're looking for a theme that isn't as whimsical or traditional as the ones above, an edgier theme might be for you! A colour palette of dark colours like reds or maroons, greens, blues and even black will add elegance and sophistication to your wedding.
If you're only wanting to add edgy elements to your wedding, try adding a leather jacket to your wedding dress, wear non-traditional clothing or include quirky decorations at the ceremony and reception.
If you're looking for more tips and tricks with wedding planning check out our blog post Common Mistakes When Wedding Planning!
For more information about Gold Coast Farmhouse, be sure to check out our About Us and Check Dates + Contact Us pages or email us at bookings@goldcoastfarmhouse.com.au